---
---
London, November 2019
Colombian-born Miami-based, our guest this month is Sebastian (@arrurru) who describes himself as a "loveist" (a person who believes in the power of love). His warm and charismatic personality enchants any room in a nick of time - it is really hard not to like Sebastian!
During our 1-to-1 we talked about his childhood in Colombia, moving to the USA with his single mum and brother, exploring himself as a spiritual being and making his own sense of what being a human is. There are lots of thought provoking insights that we hope you will enjoy!
Give it a listen and understand the story behind "I am human and it's ok" slogan tee.
Stay human,
Nicole x
---
---
What is Sebastian listening to
---
What is Sebastian listening to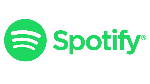 ---
Sign-up and be the first one to meet our guests.
Untold empowering human stories.
Delivered to your inbox once a month.
Thanks for joining the conversation!
This field is required
This field is required